The best towel in the world, for free.*
Why are we giving it to you for free? The answer is simple, we believe that this is the best towel in the world and we want you to be able to feel it for yourself. We just ask that you cover the $19.99 shipping and handling fees.
A luxurious $59 towel for $19.99, that's how confident we are that you're going to love it.
Get it free*
*$19.99 Shipping & Handling
5 reasons why our towel is the best on the market.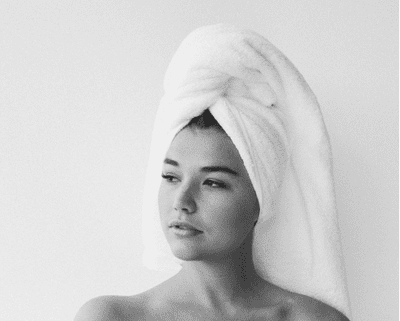 seriously weighty.
A good towel can range from 450-550 GSM (Grams per Square Meter). The Pillow Guy towels are a cozy 650 GSM for the ultimate post shower experience.
Made out of bamboo.
Bamboo fibers are antibacterial and antifungal which keeps your towel staying fresh longer. No unpleasant sweat odor that builds up over time with other towels.
Ultra absorbent.
Bamboo is 40% more absorbent than cotton. Our blend of bamboo and cotton removes moisture faster.
OEKO-TEX Certified.
Certification ensures the fabric has been tested and certified to be free from harmful levels of more than 100 substances.
Expertly constructed for a
super soft feel.
Double twist construction allows for structural integrity and durability. Our proprietary blend of bamboo and cotton makes for a priceless touch and feel to your towel.
best towels ever
"Before these towels, I never knew what I was missing. Comfort, size, dryability.. these are the real deal! I find myself sitting at the edge of my bed, wrapped in my towel, for a very long time after my shower. Worth EVERY penny. Will end up having to purchase more, before my kids find out what they are missing, and steal mine for good.."
Start your journey here with this exclusive offer and we'll welcome you to the Pillow Guy family with open arms and ensure that you come back to us again and again for all of your bedding needs. So, enjoy a free luxe towel and we'll see you again soon.
BAMBOO BATH TOWEL
IN WHITE
get white
BAMBOO BATH TOWEL IN PILLOW GUY BLUE
get pillow guy blue
BAMBOO BATH TOWEL IN CHARCOAL
get charcoal
ONLY ELIGIBLE FOR ONE TOWEL.
ALL SALES ARE FINAL. NO RETURNS OR EXCHANGES WILL BE PERMITTED
frequently asked questions
How long can I expect my towel to last?
Typically, if the towel is used continuously, you'll get 3-4 years of use before it will start to show some wear and about 4- 6 years if you rotate it with other towels.
How soon will my towel ship once I place an order?
Pillow Guy is a vertically integrated company, which means we control the process from production all the way until we ship out the product. We have our own warehouse located near Los Angeles, CA where we ship your towels from. Due to the high number of orders for this item, we are expecting to ship each order out of the warehouse within 3-5 business days.
Can I return or exchange my towel?
Unfortunately, no. We are not accepting returns or exchanges with this particular deal.